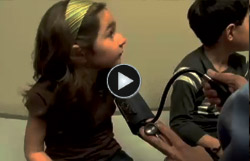 ARC After Hours Clinic Services
What is the ARC After Hours Clinic?
If you need health care at night or on the weekend, call Austin Regional Clinic's After Hours Clinic at (512) 346-6611. There are ARC family medicine doctors and pediatricians in the After Hours Clinic who are available for advice or an appointment. ARC After Hours Clinics provide care to patients with urgent health problems during hours they can­not see their regular doctor.
If it's an emergency!!! Call 911 - in the event of an extreme emergency (life- or limb-threatening), call EMS (911) or go directly to the nearest hospital emergency room. Once you or your family member is stabilized, give us a call so we can coordinate your care at the hospital.
What is an urgent health problem?
Examples of urgent health problems include:
accidents & falls
acute gastrointestinal illness
fevers, colds & flu
minor lacerations & burns
rashes
skin infections
sprains/strains
urine infections
What does it cost?
We charge the same fees as we do during regular office hours plus an additional $25 After Hours Clinic fee. Some insurance plans cover the After Hours Fee. Co-payments are due at the time of service. We accept Visa, MasterCard, and Discover credit cards, as well as ATM debit cards. If your insurance plan does not cover the additional After Hours Fee you will receive a bill.
Call (512) 346-6611 to make an appointment:
We recommend that all patients call for an appointment to avoid a long wait time in the waiting area. The last appointment is 30 minutes before closing time at all locations.
Daily After Hours Clinic Locations & Hours*:
Mon–Fri: 5pm–9pm
Sat–Sun: 8am–4pm
Call (512) 346-6611

After Hours Clinic Location & Hours*:
Monday: 5pm–9pm
Saturday: 8am–4pm
Sunday: Closed
Call (512) 346-6611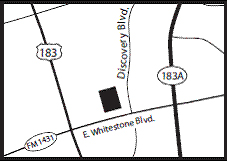 After Hours Clinic Providers:
The below providers see patients in our After Hours Clinics only.
Family Medicine
- Christopher M. Martin, PA
- Leah J. Treadwell, M.D.


Pediatrics
- Dawn Brooke, M.D.
- Cynthia P. Mathai, D.O.
- Rajendra Parikh, M.D.
- Nancy Yeomans, C.P.N.P.
- Gregory Krause, MD
- Nadia Sabri, MD
- Amy Shah, MD
- Christine Florer, MD
- Julia DeWette, MD
- Melissa Burnett, MD