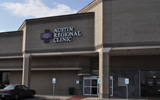 ARC Southwest includes Pediatric, Family Medicine and Internal Medicine doctors. We also provide Daytime Urgent Care if you are ill and cannot get an appointment with your own doctor, or even if you do not yet have a doctor in the area. We also offer the convenience of on-site lab and radiology services. Call (512) 282-8967 for any daytime appointment.
Our After Hours Clinic is open weeknights, weekends and holidays and you do not have to be an established ARC patient for an appointment. Call (512) 346-6611 to make an After Hours appointment.
Events
ARC Southwest Dermatology
Open House
Date: Thursday, May 23
Time: 3:00 p.m. - 7:00 p.m.

Attendees will receive a discount card for future cosmetic dermatology services. Reservations are not required.


Prenatal or Pediatric Meet & Greet Visit
Date: Wednesday, June 5th
Time: 5:30 pm

You will have the opportunity to see the clinic, ask questions about insurance policies or referral practices, and an opportunity to meet the pediatricians and ask questions. RSVP to (512) 282-8967 or e-mail us your name, ARC clinic name, and the date of the meet & greet.

Resources
Providers at this facility