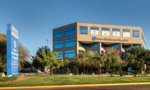 ARC Seton Northwest offers Obstetrics & Gynecology services for women of all ages, including an Endocrinologist and Fertility Specialist. We make your visit easier with on-site lab and ultrasound services and if you have questions after hours, our phone nurses and on-call physicians are available 24-7. Our Family Doctors and Pediatricians are available just next door at ARC Quarry Lake. Labor and Delivery is provided at Seton Northwest Hospital. Accessible health care is part of the ARC Advantage.

We care for a wide range of medical issues and have many in-office services available, including:
Routine Obstetrics
High Risk Obstetrics
Annual Exams
Menopause Symptoms
Painful Periods
Abnormal Pap Smears
STD Screening and Treatment
Infertility
Irregular Cycles
Contraception
In-office Sterilization Procedures (Essure)
Minimally Invasive and Robotic da Vinci Surgery
Events
Prenatal Ob/Gyn Meet & Greet
Wednesday, Dec. 18

at

5:15 pm

at ARC Seton Northwest. In addition to meeting the doctors, you will also have the opportunity to meet

ARC Anderson Mill

Pediatrician. Please call

(512) 338-8181

for details about our next Meet & Greet.
Resources
Providers at this facility