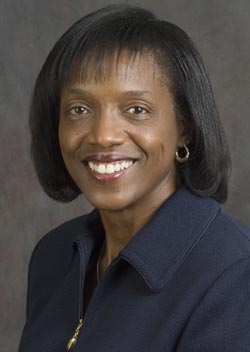 Alinda R. Cox joined ARC in 1988
Dr. Cox,
Obstetrics/Gynecology
, will be relocating her practice to the new ARC South OB location and will begin seeing patients on Monday, January 13, 2014. Her last day seeing patients at the current South OB location is Friday, January 10, 2014. If you are Dr. Cox's patient, a postcard was mailed to you (
see postcard
).


Dr. Cox talks about ARC OB / GYN Services.
"I chose medicine and particularly OB/GYN because I enjoy interacting with people and their families. I love the science of diagnosing a problem and ultimately helping cure a disease. In no other specialty are two likes being taken care of at one time. I thoroughly enjoy this challenge."
Facility
ARC South OB
4101 James Casey
Suite 300
Austin, TX 78745
(512) 383-9752